No matter whether you are looking for a used vehicle or a new one, you will find excellent customer service at your local Lancaster, WI car dealership. At Ubersox of Platteville, we often get asked some common questions to which you will find the answers below. If you have questions not on the list, we invite you to give us a call at the dealership so that one of our professional sales team members may assist you at (888) 259-9482.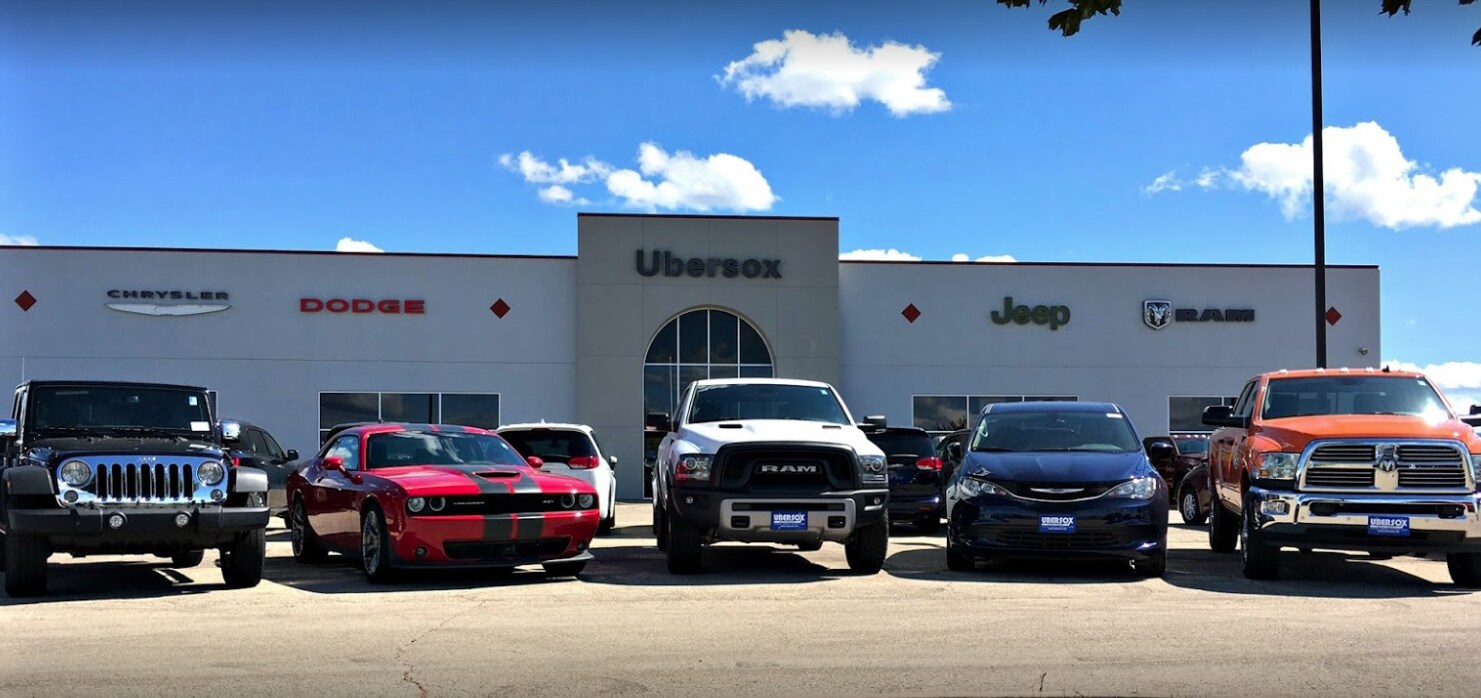 Cars (you know-the reason you're here)
Q: Why is test driving a car important?
A: While window shopping is a good way to get started on your car buying journey, the only way to get the best feel for a vehicle is to get behind the wheel for a test drive. We will be happy to set you up with a new Dodge Challenger or Jeep SUV to see how it handles and performs.
Service & Parts
Q: How important is car maintenance?
A: Regular maintenance helps to keep any vehicle running at optimum levels. Parts like belts, hoses, tires, and filters need to be changed out due to regular wear and tear to keep your vehicle performing and running better, longer. Our professional Dodge service team can help with setting up a regular maintenance plan for your vehicle.
Q: How do I know when I need an oil change?
A: Oil changes should be done every three months or every 3,000 to 5,000 miles, whichever comes first. This is the best way to keep your engine parts fully lubricated to avoid excessive friction and eventual breakdown. Stop by for a Mopar Express Lane oil change today!
Finance
Q: How do I find out what my trade-in is worth?
A: Our finance team will give you answers on how much your vehicle is worth at our Platteville, WI dealership. But if you would like to get an instant quote, you can check our Kelley Blue Book evaluation tool on our website.
General
Q: Are you open on Sunday?
A: Ubersox of Platteville is closed on Sundays. However, we are open Monday through Thursday from 8:30 a.m. to 7:00 p.m., Friday from 8:30 a.m. to 6:00 p.m., and Saturday from 9:00 a.m. to 5:00 p.m. for your convenience.
Q: Why should I choose your dealership?
A: We are a full-service dealership conveniently located at 1950 Ubersox Drive in Platteville, WI. Our team is available to assist you with all of your automotive needs from helpful insight and financing to caring for your vehicle for the life of ownership.